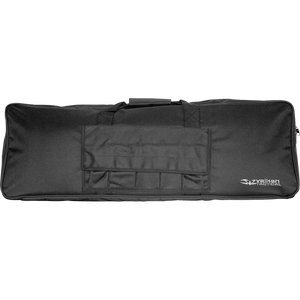 Tactical 42" Single Gun Soft Case
This Gun Bag the perfect size for holding your full-length rifles and most sub machine guns. The interior of the bag is padded and features hook & loop straps to help keep your gun secure.
The exterior of the bag features two carry handles, and five extra pouches with hook & loop flap closures for carrying extra bb's, grenades, magazines, or almost any other accessory that you may need on the field. 
Two Modular Internal Straps for Firearm Retention
5 External Pockets for Magazines and Accessories
Carrying Handle